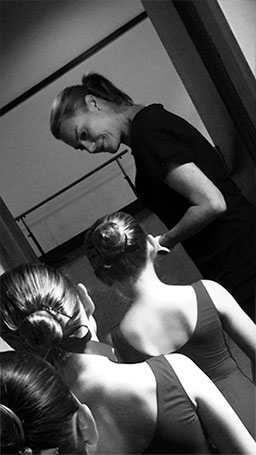 Leanne, along with all the assistant and guest teachers at Xcel Dance Studios are highly trained with the experience and necessary qualifications to teach Classical Ballet (Cecchetti Method), Jazz / Street Funk, Contemporary / Modern Jason Winters Syllabus and Tap (CSTD based). Xcel's Acro classes are based on the Acrobatic Arts Syllabus and Progressions and Strength classes based on the new International Dance Technique (IDT).
Leanne's personal background in dance began at the early age of 4 and trained locally in the Cecchetti Method of Classical Ballet, succeeding in all exams up to the highest level (Advanced), whilst also winning an Elementary State scholarship.
Leanne states, "As a student, I participated successfully in local SA Dancing Society Competitions and found them extremely beneficial for stage experience, confidence and teamwork."
In 1994, Leanne completed a Bachelor of Arts, majoring in Dance at Adelaide University. Immediately thereafter, she was one of nine post-graduate students selected to tour America with their university based company, Ronin. The company performed a repertoire of four dance works in Atlanta, Salt Lake City and Talahasee.
Upon her return, Leanne taught locally in a variety of dance schools and during this time, also obtained her teaching qualifications in the Cecchetti Method (Associate Diploma).
Leanne is also an affiliated member of the CSTD. (Commonwealth Society of Teachers of Dancing) as well as holding both American and Australian qualifications in Acrobatic Arts ( ACRO ).
Other experiences include choreographing Pembroke School's 2000 senior school musical, 'Into the Woods', assisting St Peter's girls school with the Rock 'n' Roll Eisteddfod, conducting holiday programmes in dance at Wilderness and working with various primary school, child care and kindergarten children devising a dance component as part of their physical education.
Leanne has also lectured in Dance Deportment at Rave Modelling Agency in Adelaide.
"Everyone at Xcel welcomes you and we look forward to enhancing your child's skills and appreciation of dance in a caring, fun and nurturing environment."
Xcel Dance Studios
Leanne Stewart
Director
B.Arts (Dance)
Assoc. Diploma (Cecchetti)
CSTD (Affiliated member)
Acrobatics Arts Certified
International Dance Technique (IDT)